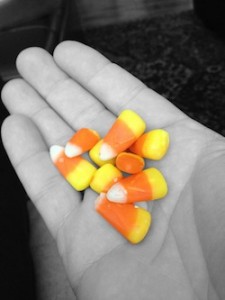 Ok, I admit it. I love candy corn.
Not that crappy knockoff stuff that they try and sell you at some fly-by-night stores.
I am talking REAL Brach's Candy Corn.
Course I have been told that some people believe that candy corn might not be good for you. (Who are these people?).
It looks like corn to me. There has to be some nutritional value right?